About Alldonet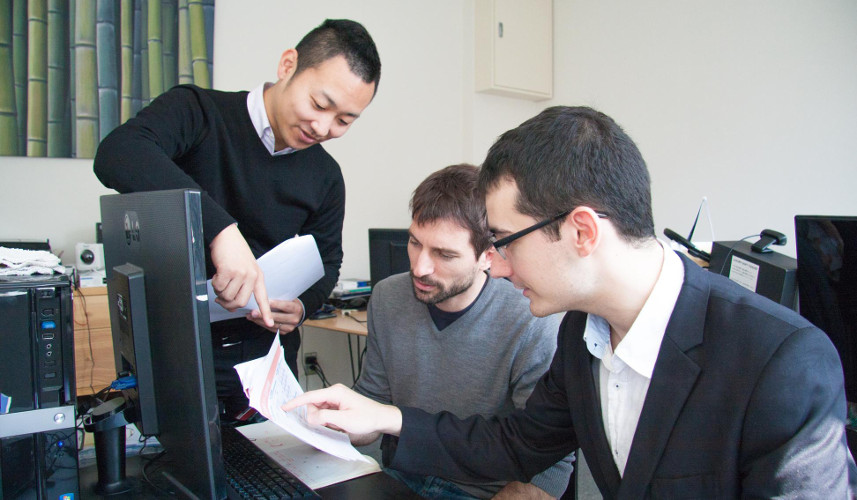 At Alldonet we do IoT for industrial players.
We have three kinds of clients: manufacturers, users and system integrators. In all cases we provide a working IoT solution finely tuned to our client's unique needs. For this purpose we develop the solution in close partnership with the client experts. As a service company we accompany our client through the new system adoption process. From there on we take care of the cloud operations, so our client can focus on their own expertise (manufacturing, field maintenance, on-site support, etc...).
The level of integration depends on the situation and the IT-literacy of the client.
End-to-end Turn-the-key IoT Solution Augmentation of Legacy IT System Adding IoT Features to a Product Diligent
Customer Service Advanced
R&D Contributions to the Eco-System
End-to-end Turn-the-key IoT Solution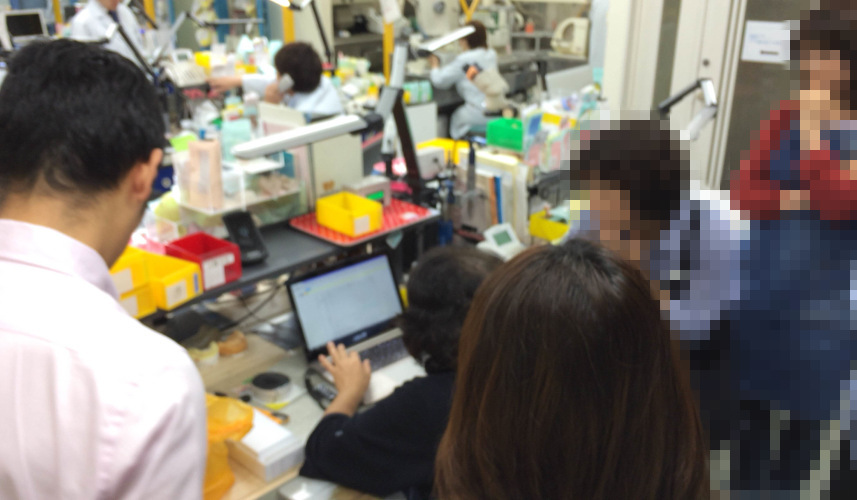 User case #1: We deployed a full IoT system, from sensors to UI, to a 50-people factory in Tokyo.
The client wanted to reduce labour-intensive data input. He also wanted to speed-up the movement of products between technicians through the many manufacturing steps.
For these purposes we designed a solution based on RFID tags to track products in real-time. We built RFID readers with Arduino UNO (c) devices, and connected these to Alldonet cloud with Ethernet links.
The factory gained real-time insights on their operations, which helped boost productivity and reduce overtime (a hot topic now in Japan).
Augmentation of Legacy IT System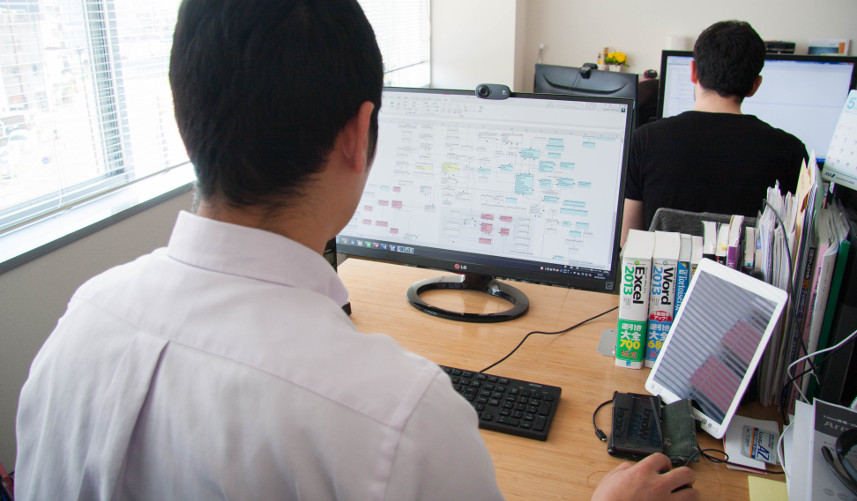 User case #2: We deployed a UI + cloud solution to TESS Engineering, a company that manages hundreds of solar farms in Japan.
TESS already had their own remote monitoring system on their private cloud. They had new needs after their business grew manyfold in a few years. But they could not modify their existing system. Too risky and too costly.
Using data transfer robots, we interconnected Alldonet cloud with TESS system. Then we could implement the innovative solution to TESS problems into our own cloud.
In some way, the whole IT system of TESS looks to Alldonet like a master device that connect many sites.
See our case study Solving a Business Scalability Impasse for more details.
Adding IoT Features to a Product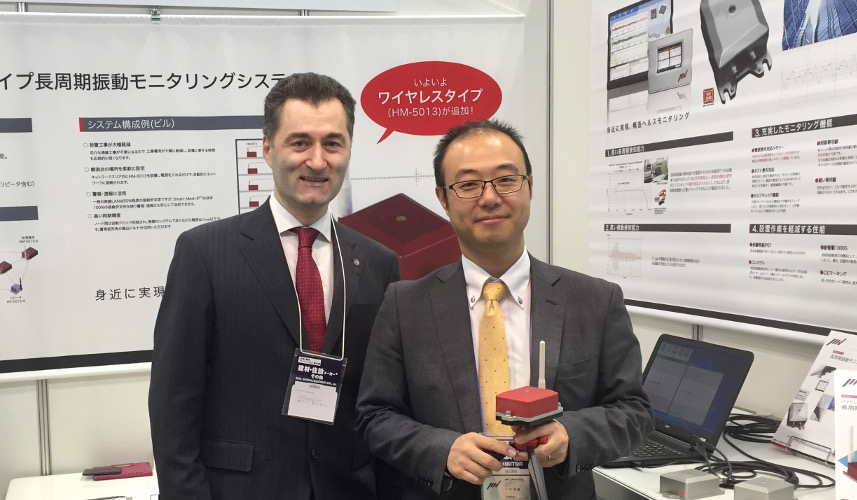 Manufacturer case #1: We provided a Web application, together with its back-end cloud system and communication firmware for embedded Linux to IMV, a company that manufactures seismic sensors for the monitoring of infrastructures such as buildings and bridges.
IMV has a very high level of IT-literacy. For their new product HM-0013, IMV made technical choices up to the embedded gateway. What they needed next was a partner to get their system to the cloud. That's where Alldonet got into the picture.
We combined our cloud system to IMV's sensor and the embedded gateway of their choice. In the end IMV got a new cloud-ready, mobile-compatible product, a good replacement for old-style product with serial port for PC.
See our case study Adding IoT Features to an Existing Product for more details.
Diligent Customer Service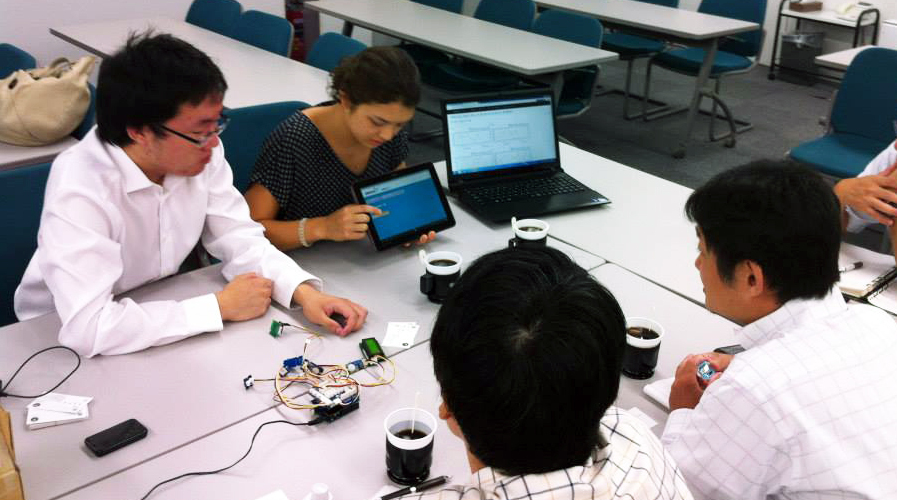 Alldonet IoT Solution Platform is used 7x24 in production conditions, on business critical activities. Client employees rely on Alldonet system in their day-to-day work.
We take great care of our clients. For example, our engineers visit our clients monthly. The goal of this monthly visit is to see how clients are using our services, what problems they may encounter, and plan for prompt fixes when necessary. Doing so we make sure the services provided by Alldonet stay very closely aligned to our client needs.
These visits are also a good opportunity to discuss new ideas for future developments, and work together with our client to bring new services and more values to their own customers.
Advanced R&D
Alldonet spends resources on R&D to continuously improve its IoT Solution Platform.
The goal for the year 2016 was to dramatically reduce the effort necessary to get new clients started. We did so by standardizing practices and putting in place Web APIs. Alldonet IoT Solution Platform can now be used by System Integrators as a tool to supply IoT applications to their own clients.
Contributions to the Eco-System
Universities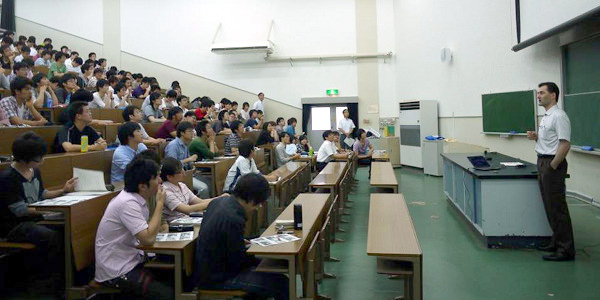 We are grateful to be offered opportunities to share our experience and knowledge with students at various universities in Japan. We do thematic lectures, workshops and hackathons. So far we talked about entrepreneurship, IoT, career in engineering and management of innovation. Please do not hesitate to contact us if you would like to organise exchanges with your students.
So far we worked with the following universities and programs.
Communities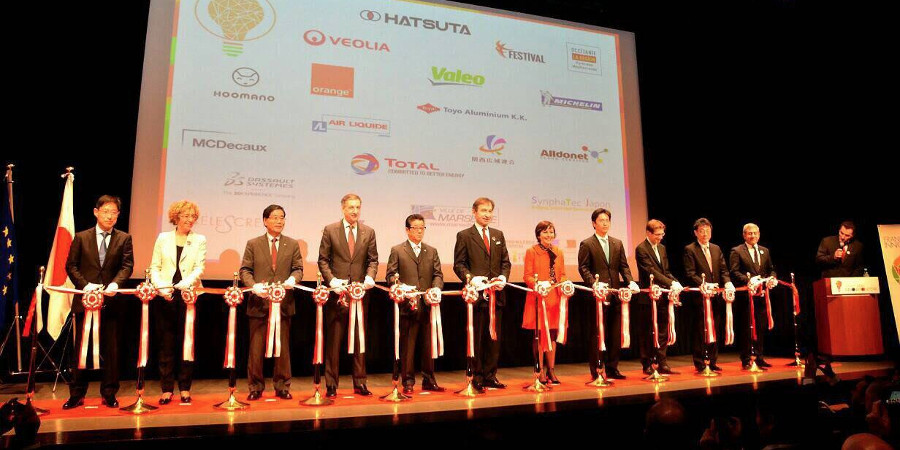 Alldonet takes an active role in the animation of La French Tech Kansai, a dynamic network of enterpreneurs and students who share the same interest in establishing and growing new ventures in Japan. You can check our activities on the facebook page. Send us a message if you are interested, and we will invite you to our next event!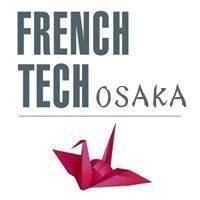 Affiliations