Building Damage Monitoring System

On each floor of a building, a high-precision sensor which detects vibration and acceleration, will determine the damage caused to the building by an earthquake comparing monitored data before and after the earthquake.
Data Analysis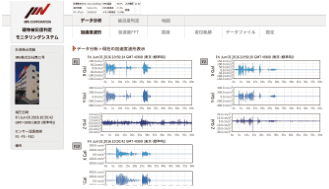 Waveform & FFT acceleration
(for each floor,X, Y, Z)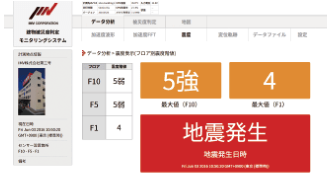 Seismic intensity
(for each floor)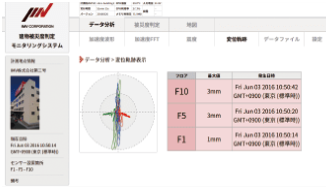 Displacement trajectory
(for each floor)
Damage Evaluation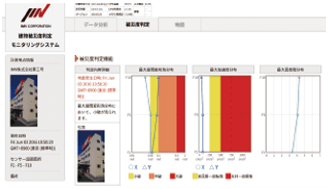 Acceleration, angle and seismic intensity distribution
(for each floor)
Map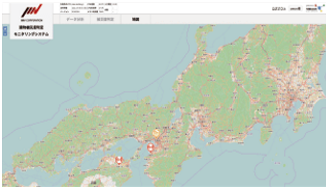 View the location of all your installations. Access your installation monitoring page with a single click!
Flexible service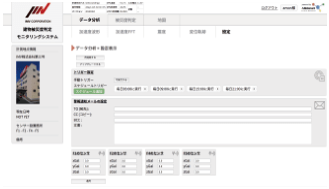 Personalized functions possible! Get our support during the installation
Specifications Overview
Hardware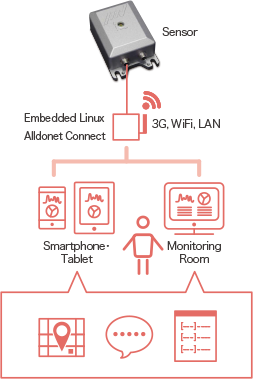 Installation of the sensor (HM-0013) on each floor of the building
Construction of the sensor network
Construction of the cloud monitoring system using the Armadillo IoT as a gateway
Cloud functions
Collection of data measured
Manual trigger / Time trigger / Threshold setting functions
Downloadable data (CSV)
Time synchonization
Software upgrade command
Sensor monitoring
Setting page / Reset function
Sensor Description
High-performance vibration sensor HM-0013

Simultaneous triple axis vibration measurement
With the new developed acceleration sensor module, everything from the detection of long earthquake to the building health monitoring can be measured.
Before, it was difficult to measure vibration below 1gal. Frequency below 1Hz was also hard to catch. For these purposes, the new compact and robust HM-0013 have been developed and can respond to a wide range of need for structures like bridges or buildings.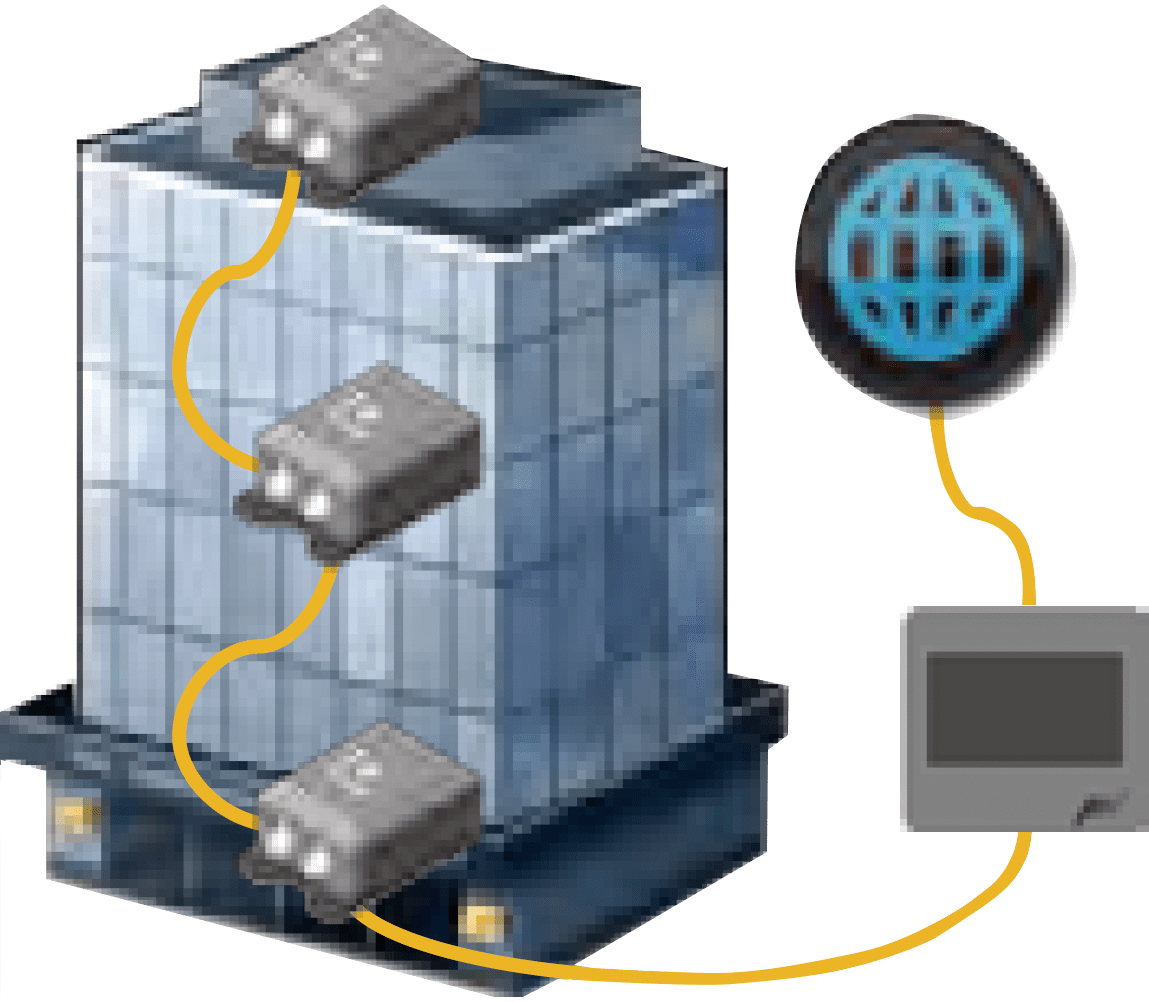 4 connections (Check the difference of the vibrations)
Synchronisation trigger (A measure can be triggered for all sensors at the same time)
Low-frequency measurement (Possibility for long-period oscillation)
DC stabilization (The measurement of a landslide is possible)
Impact resistance (Robust sensor will resist to any impact during the installation or the transportation)
Self-check (Sensor will detect if any problem occurs)
Level gauge (Check the status of the level gauge)
Usage example
Skyscraper health monitoring
Landslide and volcanic activity detection
Bridge deterioration diagnosis
Note: The appearance and specification of the sensor may change due to improvements.