News
2018/07/12 - Foreign Entrepreneur in Sakai
Alldonet CEO Laurent Safa was featured in the July issue of IPC Press, the monthly magazine of Sakai City Industrial Promotion Center. This interview is part of a series of articles on foreign entrepreneurs who started a new business in Sakai.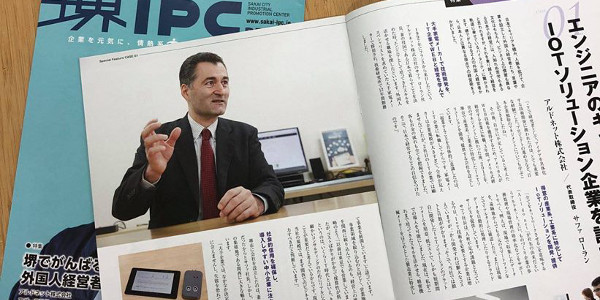 2018/06/14 - Osaka Plus IT Fair 2018
This month we presented Alldobox IoT Router, our solution for Industrial IoT at the Osaka Plus IT Fair. Put the Alldobox in place, connect it to the WiFi, and start monitoring the status of your operations in real-time. Many thanks to all the visitors who took time to visit our booth!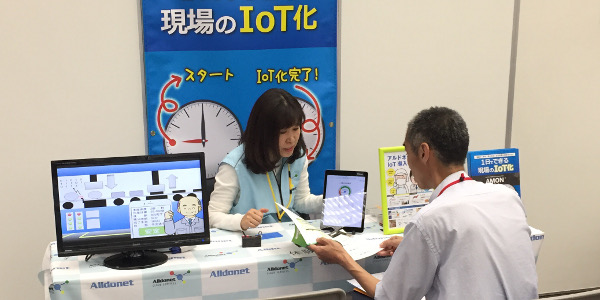 2018/06/07 - Lecture at Kansai Economic Studies of Osaka Prefecture University
Alldonet CEO Laurent Safa gave a lecture at Kansai Economic Studies organized by Osaka Prefecture University. Many thanks to the attendees and the organizers. More details here.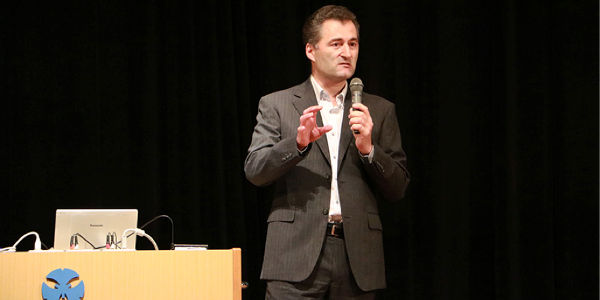 2018/01/12 - OPU Tech-thon
At the final of Tech-thon 2017 (Osaka Prefecture University / Creative Values Using Your Ideas & Technology), the team supported by Alldonet won the Special Encouragement Prize. Congratulation to the students! More about this collaboration on our blog (Japanese only).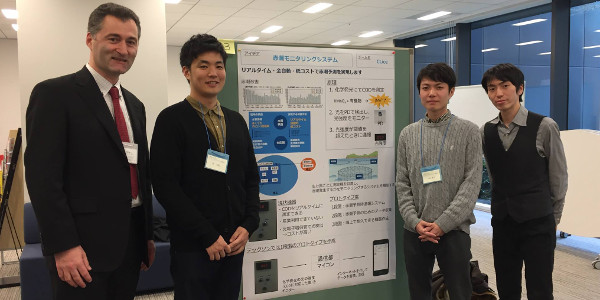 2017/10/24 - Product with Alldonet-inside in The Nikkei
A product using Alldonet IoT technology was featured in The Nikkei, the world's largest financial newspaper. The full article can be found online here (Japanese only). A translation of the article's title: Bridge-aging Detection Solution based on Vibrations, product of IMV aimed at municipalities and enterprises.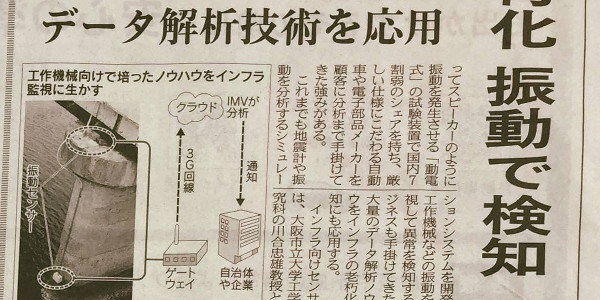 2017/10/18 - Osaka SME Exhibition
This week we were at the Osaka SME Exhibition to present Industrial IoT made easy with AMON Platform.
2017/07/31 - CHALLENGE CUP JAPAN 2017
Alldonet CEO Laurent Safa participated to the panel discussion at CHALLENGE CUP JAPAN 2017. He talked about innovation, and collaboration in Japan between big corporations and start-ups.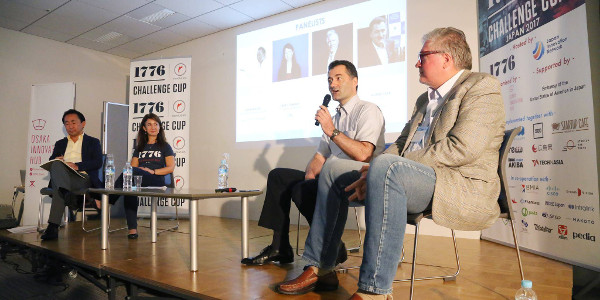 2017/05/15 - Monodzukuri Business Information-center Osaka
We exhibited AMON System at MOBIO (Monodzukuri Business Information-center Osaka), where resides the largest scale permanent exhibition hall in Japan dedicated to business matching for local and international businesses.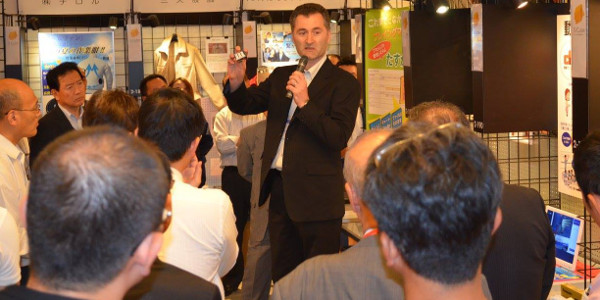 2016/12/06 - France-Japan Innovation Forum 2016
Alldonet presented its IoT Solution Services as part of the French Tech Kansai team. Mr Dana, Ambassador of France in Japan, and Mr Mourlevat, Minister Advisor of Economics came visit our stand.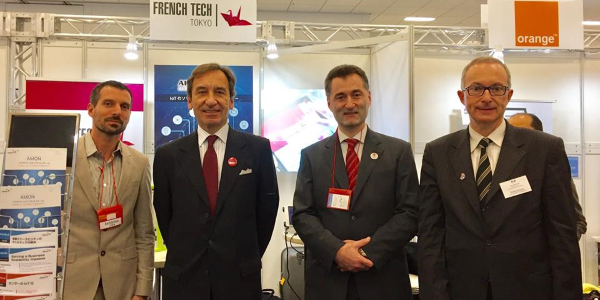 2016/11/16 - Japan SMEs Tech & Services 2016
Alldonet presented its IoT solutions for manufacturers and industrial users at the Japan SMEs Tech & Services 2016 exposition in Osaka.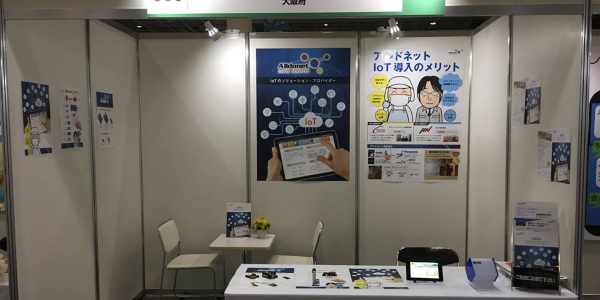 2016/11/14 - TOKYO Innovation Leaders Summit
Two days to pitch Alldonet to six big companies at ILS!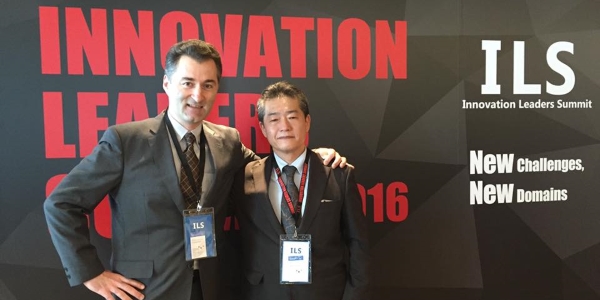 2016/10/21 - OPU Tech-thon
This year we are helping Osaka Prefecture University with training their students to open-innovation by participating to their Tech-thon 5-month long project.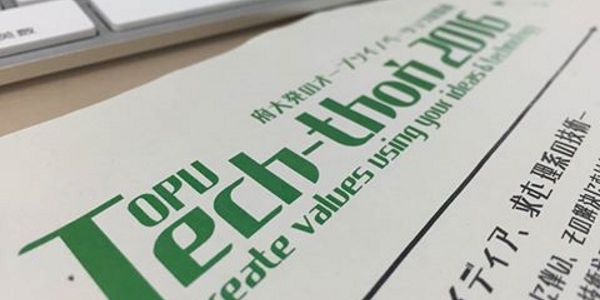 2016/10/07 - Pitching Alldonet at DMM.make
We pitched Alldonet at DMM.make AKIBA, during an event made in collaboration with La French Tech Tokyo and Lyon French Tech.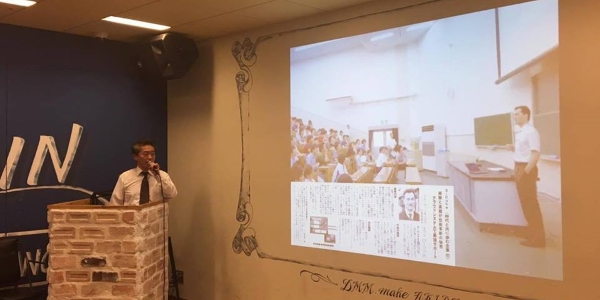 2016/09/20 - IoT talk at Kansai Network System
Alldonet talked about doing IoT with open-source hardware to fellow enterpreneurs at KNS. Conclusion: let's try it out!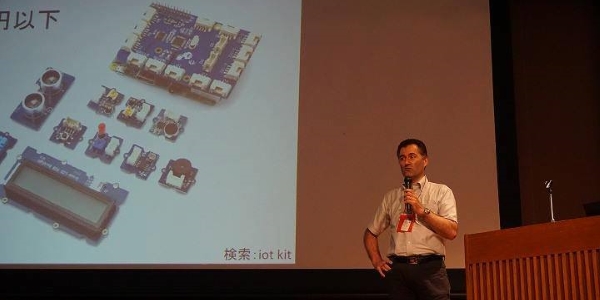 2016/08/04 - Presentating the French Tech Ticket
Alldonet teamed-up with French Tech Tokyo to present the French Tech Ticket program at Osaka Innovation Hub.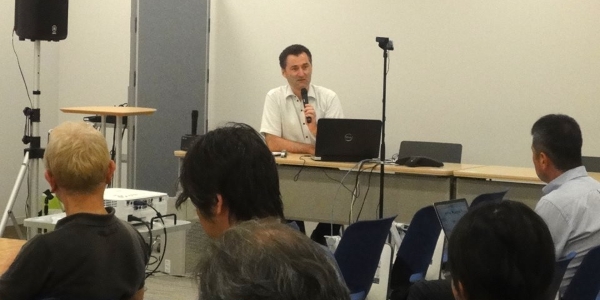 2016/06/24 - Business Evolution à-la S-Cube
In a new brochure our incubator S-Cube explains how they help new ventures. Alldonet stands at level 2 in their 3-steps scale (Founding, Growth, Graduation).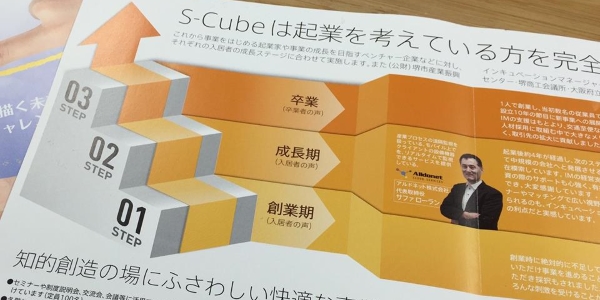 2016/06/10 - Presenting CCIFJ to the Kansai
First team-up with M. Benjamin Costa of CCIFJ Kansai Desk, and Knowledge Capital to introduce the chamber and its services to Osaka entrepreneurs.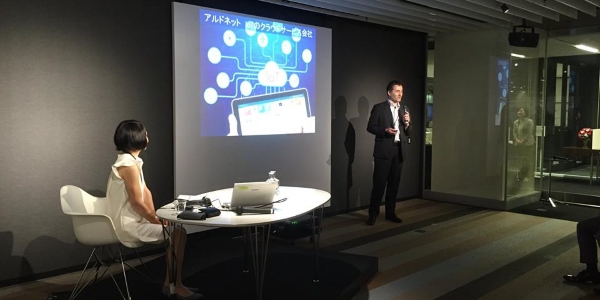 2016/04/08 - CCIFJ banner
Our first banner started appearing this month on CCIFJ's site! -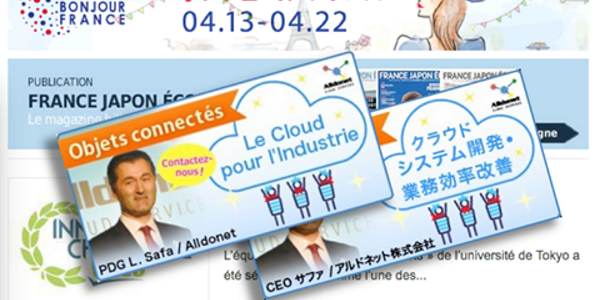 2016/03/25 - Panel discussion on IOT
In this month issue of MOOV,TALK our CEO Laurent Safa shared his thoughts about IoT.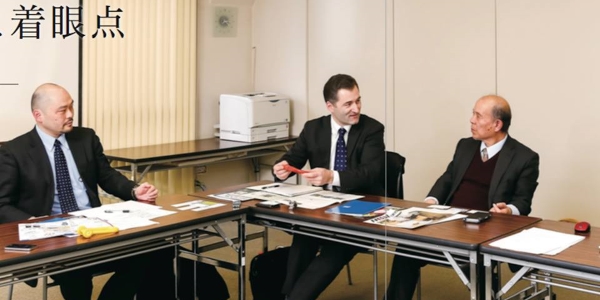 2016/01/28 - Award for Best SME
Alldonet was designated Best SME of the year at the French Business Awards 2016 organised by CCIFJ in Tokyo! Read the article on the CCIFJ website.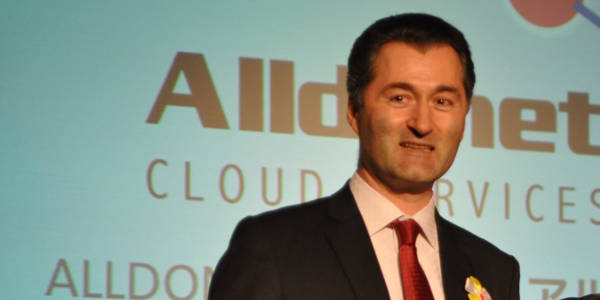 2015/11/13 - Website renewal
We are pleased to announce the renewal of our website. We will continue to update you with our new products and service lines in a clear and attractive manner. Stay tuned! -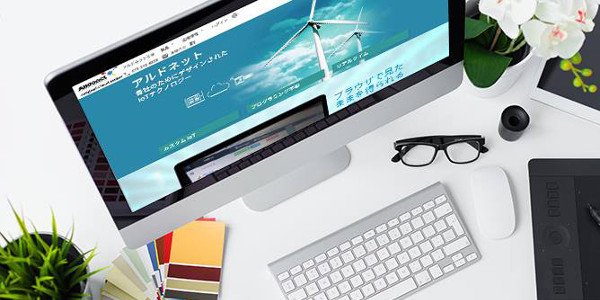 2015/10/13 - In the press
Our CEO Laurent Safa shares his professional experience in Japan in this month issue of CCIFJ magazine FRANCE JAPON ECO. The article is available both in print form and online here.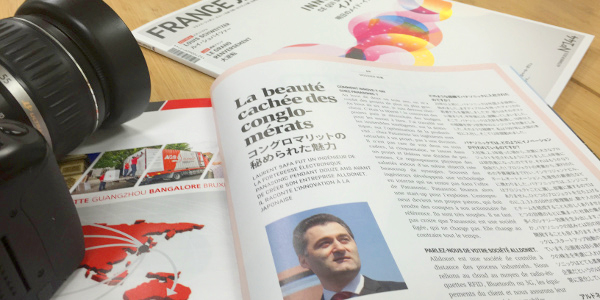 2015/08/12 - AMON Trailer
Here is a trailer of our future AMON system, available soon !
2015/07/31 - Preparing for Website Renewal
Getting ready for a major upgrade of our product next autumn, Vincent started working on our website renewal.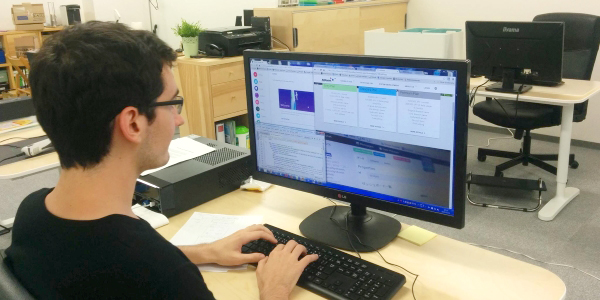 2015/06/31 - Bigger Office
Alldonet just moved to a bigger office and is now rebooting operations.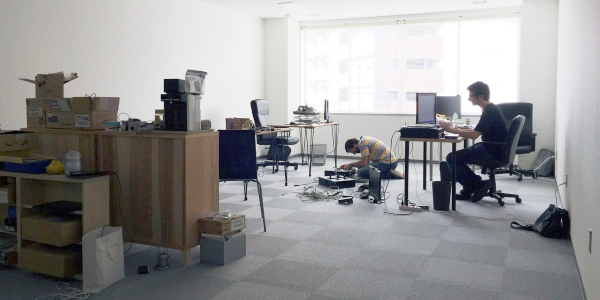 2015/05/13 - CCIFJ Presentation
Alldonet gave a speech at the French Chamber of Commerce conference about Business Continuity after big disasters, see the details.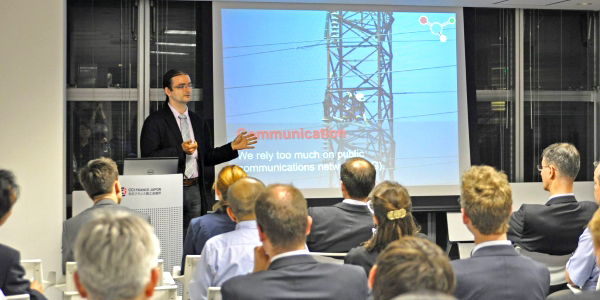 2015/04/09 - CCIFJ Article
The French Chamber of Commerce in Japan issued an article about Alldonet on their website.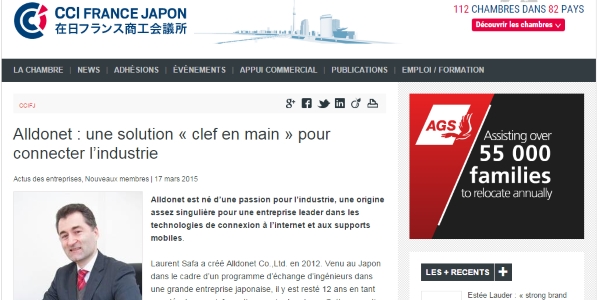 2015/04/03 - Mirapla's release
Today is the release of our Mirapla system, allowing Kyowa Dental to improve their process on their production site with a RFID authentification and data sending to the cloud.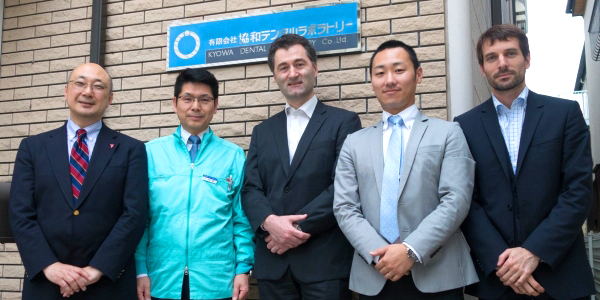 2015/04/01 - New Member
Vincent joined the team to be in charge of Quality Assurance and Process Control.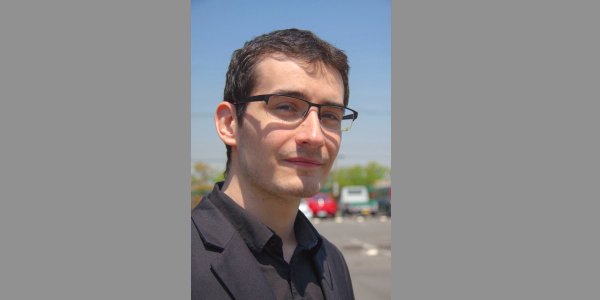 2015/03/12 - First Patent
A first step towards becoming a serious technology company, we registered our first patent! -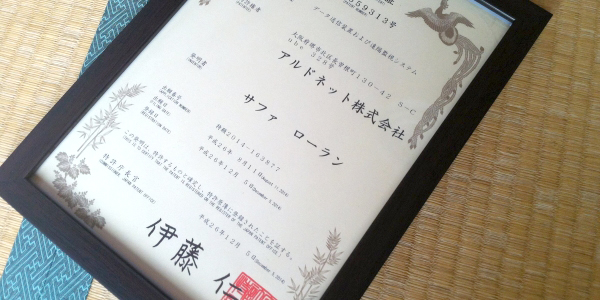 2014/11/20 - New Engineer
Today Angel joined Alldonet as our new engineer in Tokyo. He'll be responsible of cloud and web application developments.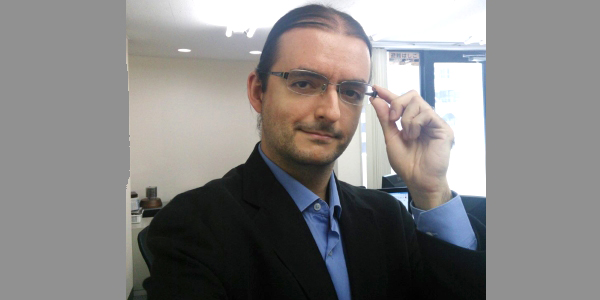 2014/10/28 - Engineering in Tokyo
Starting the second half of November, Alldonet will have engineering operations in Minatoku, the busiest business district of Tokyo.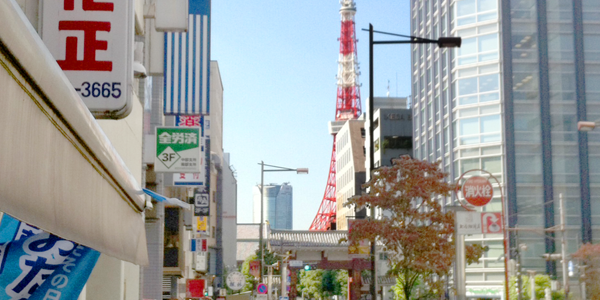 2014/04/09 - Website Renewal
Overall changes to the website design, more contents and finally a full English translation.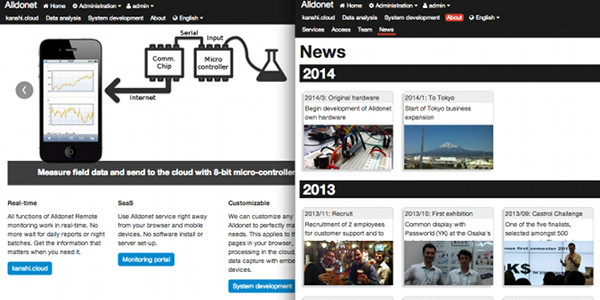 2014/03/27 - Original Hardware
Engaged in the development of Alldonet's own hardware to better serve our industrial customers.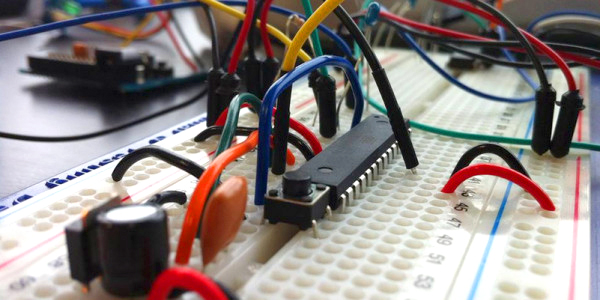 2014/01/27 - Tokyo
Started doing business in Tokyo area.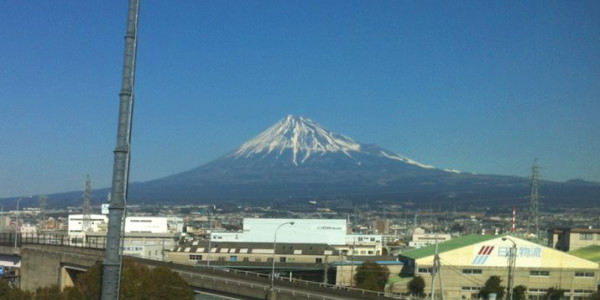 2013/11/10 - Recruit
Two new recruits for better customer service and increased development capacity.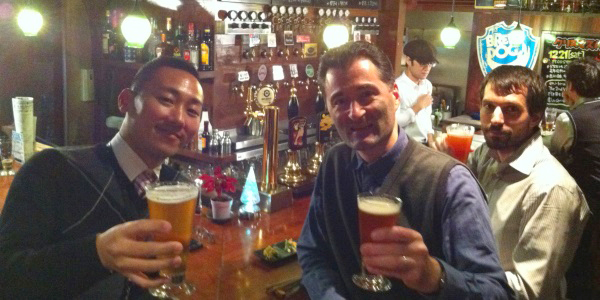 2013/10/23 - First Exhibition
Joint exhibition with Passworld (YK) at Osaka Industry Exhibition 2013.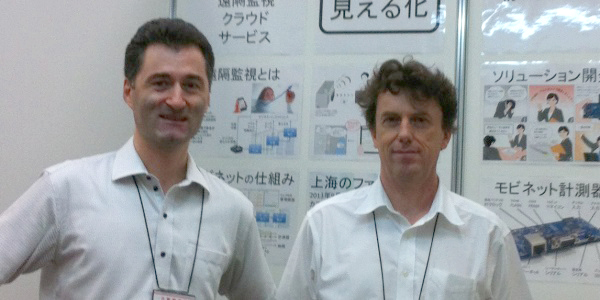 2013/09/03 - Castrol Challenge
Among the five finalists of Castrol innoVentures 20/20 Challenge 2013 in Shanghai, out of 500 candidate companies.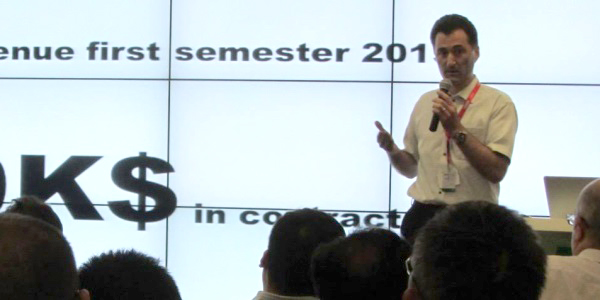 2013/08/12 - Subsidies Approval
Alldonet's new technology development project approved for subsidies by the METI.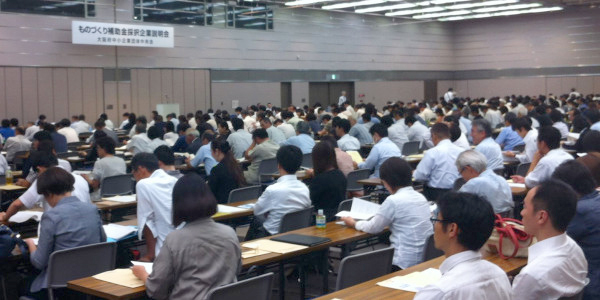 2013/07/12 - First Mobile App
Alldonet's first mobile application, thanks to the hard work of our MIT interns.
2013/06/24 - Interns from the MIT of Boston
Two more interns from MIT, they will complete a new product development within 3 months.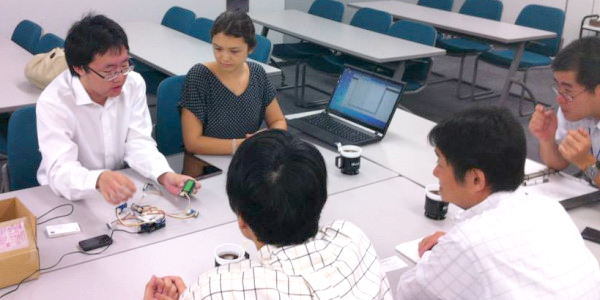 2013/03/04 - Internship Activity
Our first intern from OPU (Osaka Prefecture University), will be joined shortly by two others.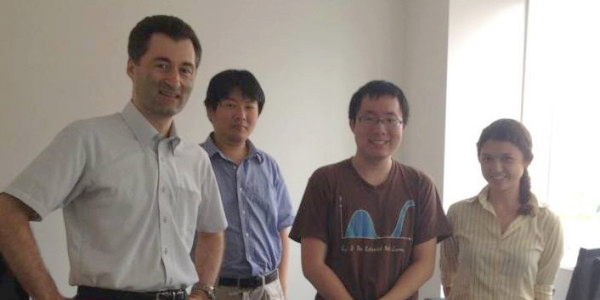 2012/12/21 - Service Opening
Opening of our remote monitoring service portal.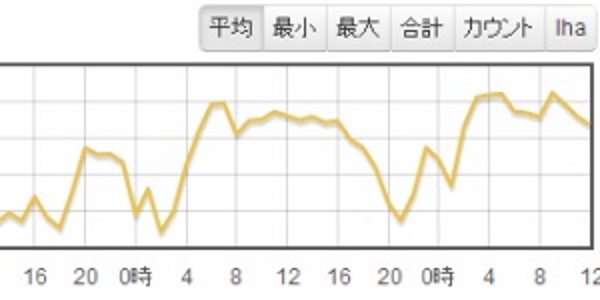 2012/11/15 - Home Page
Opening of our first web site created by partner company goodcircle.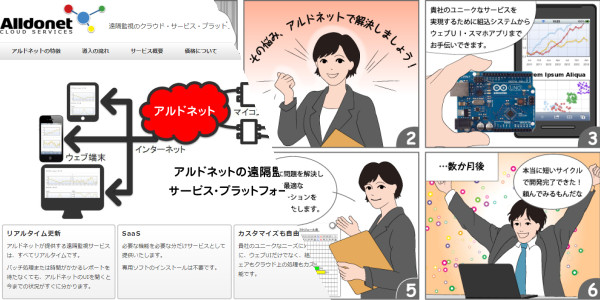 2012/09/05 - Office Opening
Opening of our office at S-Cube Business Incubation Center.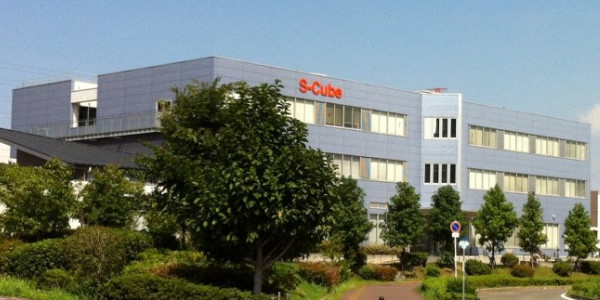 2012/07/17 - First Lecture at OPU
Sharing knowledge about engineering with PhD students at OPU as part of their Advanced Education Program.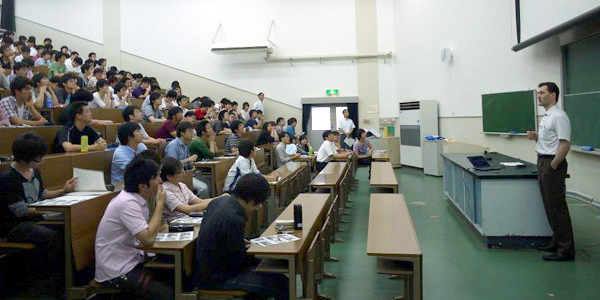 2012/06/01 - The Beginning
Alldonet Co.,Ltd. is established as a Japanese corporation in the city of Sakai, Osaka prefecture.